Nellie's Schoolhouse Offers DOG TALK 2 Beginning Saturday, February 27th
A Virtual Class in Understanding and Celebrating our Canine Friends For 4th-8th Grade Students of All Learning Styles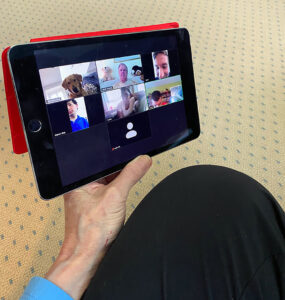 Having thoroughly enjoyed our first Dog Talk class during this past fall and early winter, we are excited to offer Dog Talk 2 starting in late February.  Designed for 4th-8th grade students of all learning styles, (parents/guardians are invited to attend as well). Dog Talk 2 will encompass 7 sessions of one hour each via Zoom. While we hope that participants will attend every session, there is no requirement to do so.
Our 7-week journey is for every child who loves dogs as well those who might be a bit nervous around canines but are thinking they want to take steps to connect with a forever friend.
Time: 11 am to 12 noon
Dates: Saturdays, February 27, March 6, 13, 20, 27, April 3, 10
Fee: There is no charge. We ask that you consider donating to Nellie's Schoolhouse if you so wish.
Topics Covered
Raising a puppy
Dog body language
A dog's health
Dog breeds
Rescue/shelter dogs
Famous dogs, past and present
Our own dogs and their stories with us
Curriculum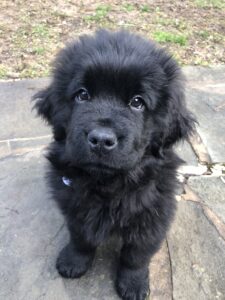 The central theme of Dog Talk 2 will be the narrative of how to raise a puppy. Through the daily experiences of Emmi, our now 14 week-old Newfoundland, we will explore the rewards and frustrations of raising a puppy, from housebreaking, socialization and expected behavior to exercise, nutrition and training. We will follow Emmi's journey as she learns to become a part a world that can be exciting, challenging, bewildering and joyous for her, all at the same time.  During our seven-week class as we follow Emmi's path, we will also discuss topics such as vet care, different dog breeds, shelter dogs, famous dogs both past and present, dog body language and our own dog experiences.
This class is an informative, interesting and fun human journey for all 4th-8th graders who connect with and are fascinated by our canine companions.
PLEASE JOIN US!
Register for Dog Talk 2
Once you sign up for our program, you will receive a Zoom link approximately two (2) days before each class.