We want volunteers who love dogs and children. We want even more volunteers who are dedicated to the belief that dogs bring comfort, understanding, education and self confidence to the children they serve. We want volunteers who are patient, positive, enthusiastic, and flexible and passionately believe that every child is filled with goodness, talent and unlimited potential.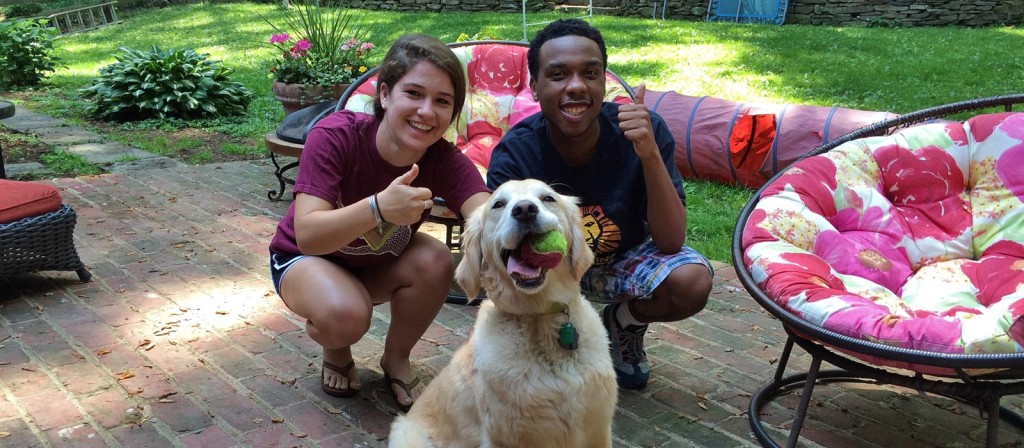 Volunteers and their dogs are evaluated by a certified dog trainer and must meet specific criteria before they and their dogs are allowed to participate in Nellie's Schoolhouse.  We expect our dogs to be well trained and well mannered and to be able to meet strict behavioral standards before they have close contact and a strong connection with children. Our certified dog trainer and our director do periodic evaluations of both our volunteers and their dogs throughout the length of regularly scheduled sessions. Both of them will do "check-in" visits with the volunteer/dog team and the families in the beginning, middle and conclusion of the program and if necessary, at other times as well.
In order to be accepted into Nellie's Schoolhouse, dogs should meet the following criteria:
be a minimum of one year old.
have lived in the owner's home for at least six months.
have basic obedience skills: a reliable sit, down, come, leave it and walking on a loose leash.
be relaxed and non-reactive in new environments with novel sights, smells and sounds.
refrain from jumping on or mouthing people.
not become overly aroused or excitable.
have a known positive history with children of all ages.
be comfortable with touch.
not exhibit excessive barking.
be potty trained.
have no history of aggression.
be clean and well groomed.
be current on vaccines.
have current license(s).
be working toward or have Canine Good Citizenship certification.