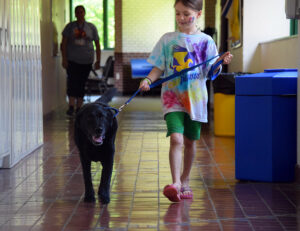 Part of Nellie's Schoolhouse's curriculum is Dog Walking 101 where teenagers and young adults on the spectrum learn the skills necessary to become professional dog walkers. From understanding how to read a dog's body language to how to approach a dog to how to properly walk a dog, Dog Walking 101 prepares our participants to become responsible, enthusiastic and talented dog walkers.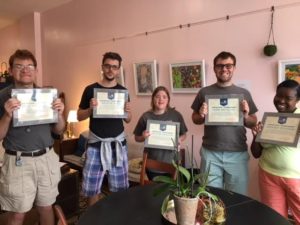 Our class of four to six participants meets anywhere from six to eight sessions, and students gain vital knowledge in not only the dog world but also in taking the necessary steps to feel confident in all the important tasks of a professional dog walker.
Please call Tom at 610-212-0516 or email him at trichards1654@gmail.com to enroll or to ask questions.