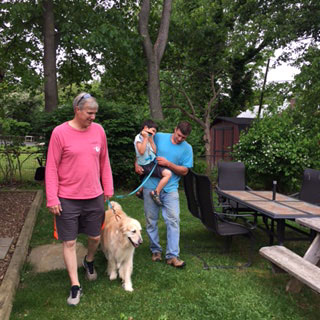 Nellie's Schoolhouse is an organization dedicated to creating and maintaining ongoing therapeutic relationships between children with autism, depression and anxiety and well trained and well-behaved dogs. In our program, screened volunteers and their dogs visit visit children in schools, camps, after school and evening programs as well as in their homes. They also improved their socialization and communication skills.
During 30-45 minute prescribed visits, children learn leash handling skills, proper and safe petting, treating, feeding, grooming and silent and verbal commands as well as how to understand and read a dog's body language, facial expressions and voice. In this continuing interaction over the course of weeks and, in some instances, months, children learn important life skills such as responsibility, reliability, spontaneity, patience, perseverance, focus and empathy and gain dramatically in their self -confidence.
Goals of Nellie's Schoolhouse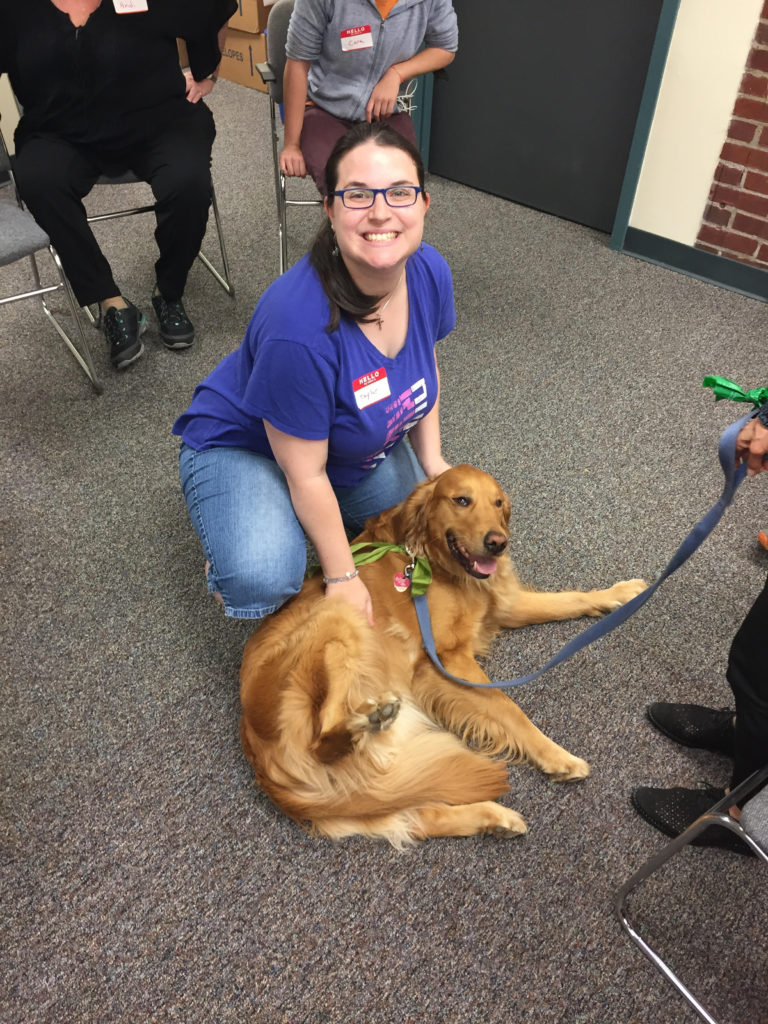 Our program helps children gain independence and self-confidence through the following activities:
Teaching a child how to properly approach and pet a dog.
Teaching a child how to effectively groom a dog.
Teaching a child how to correctly treat and feed a dog.
Teaching a child how to safely and securely leash walk a dog.
Teaching a child how to give and implement verbal and non-verbal commands to dogs.
Teaching children how to understand the language of dogs and feel comfortable around their canine friends.
Learn more about the positive impact of therapy dogs.
Highlights of Nellie's Schoolhouse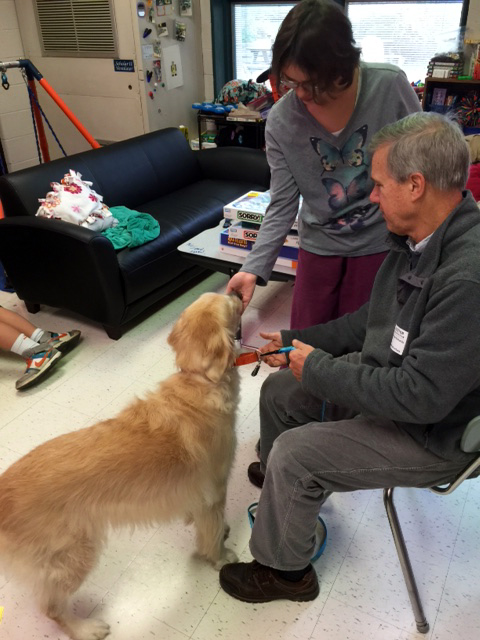 An individualized behavioral, social and educational approach for each child.
Children's progress evaluated and shared with parents during and at the conclusion of the program.
Volunteers and their dogs screened before acceptance into the program.
30-45 minute sessions.
Whom We Serve
Nellie's Schoolhouse has worked with the following organizations and schools & continues to work with many of them.
Arch Street Preschool
A Step Up Academy
Camp Pegasus
Carousel Connections
Hilltop Preparatory School
Judith Creed Horizons for Adult Independence
St. James School
The Norwood School
The Quaker School at Horsham
The Talk School
The Timothy School
The Woodlynde School