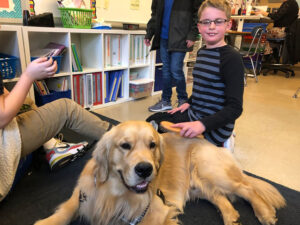 Nellie's Schoolhouse is a non-profit 501(c)3 organization that relies on individual and organizational contributions to implement and continue its important and worthwhile mission. Your generosity will help us with developing and instituting our different programs as well as offering scholarships to deserving families whose children will benefit from working and connecting with our well trained and well behaved dogs.
You can easily donate online using our PayPal system or send your donation to:
Nellie's Schoolhouse
35 Old Covered Bridge Rd.
Newtown Square, PA 19073
Thanks SO MUCH for your support.
Donate Online
Look for this link. You do not need a Paypal account to make a donation on Paypal.