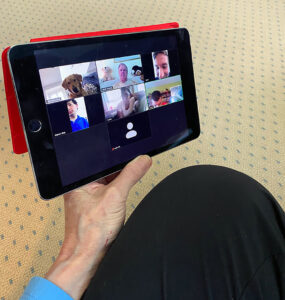 We are excited to announce our first annual Dog Talk as part of Nellie's Virtual Schoolhouse.
Dog Talk is a special program Nellie's Schoolhouse is presenting virtually via Zoom on select Saturdays in October – December. The program is designed for children in grades fourth through eighth. Parents are welcomed to join us if they wish.
Our 7-week journey is for every child who loves dogs as well those who might be a bit nervous around canines but are thinking they want to take steps to connect with a forever friend.
The first Dog Talk is scheduled for October 17 at 1:30 pm and our last session is on December 12 at 1:30 pm. Each session will take place for an hour and will have a unique theme!
For class descriptions and registration, click here!