Nellie's Schoolhouse invites you to a special performance of "A" Train, an award-winning, one-person play based on the true story of a woman's journey with her son, who is on the autism spectrum.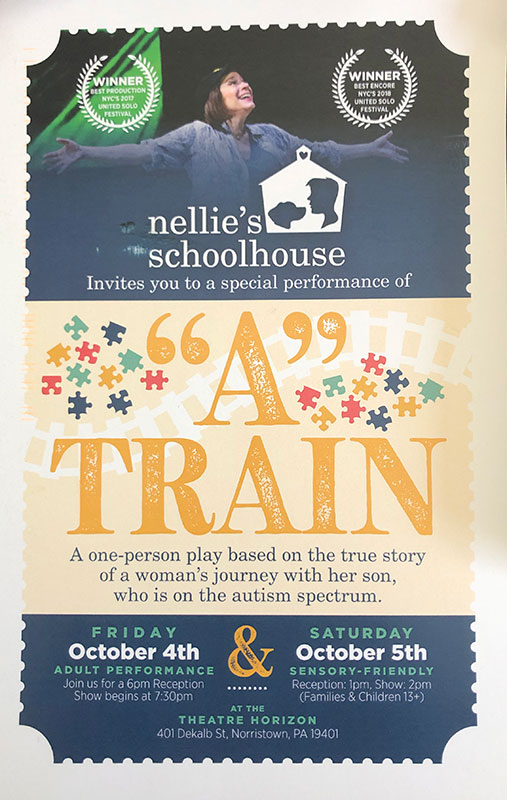 We will have two performances at the Theatre Horizon in Norristown. There will be a reception before the two performances and a talk-back after each performance.
The adult performance is on Friday, October 4th at 7:30 pm. Reception begins at 6 pm. Tickets are $50 per adult.
The sensory-friendly performance is on Saturday, October 5th at 2 pm. Reception begins at 1 pm. This is open to families and children 13+. Tickets are $25 per adult (18 and up) and free for kids 17 and younger.
Proceeds support services by Nellie's Schoolhouse. We provide and maintain ongoing therapeutic relationships between children and young adults with autism, depression and anxiety and well-mannered and well-trained dogs.