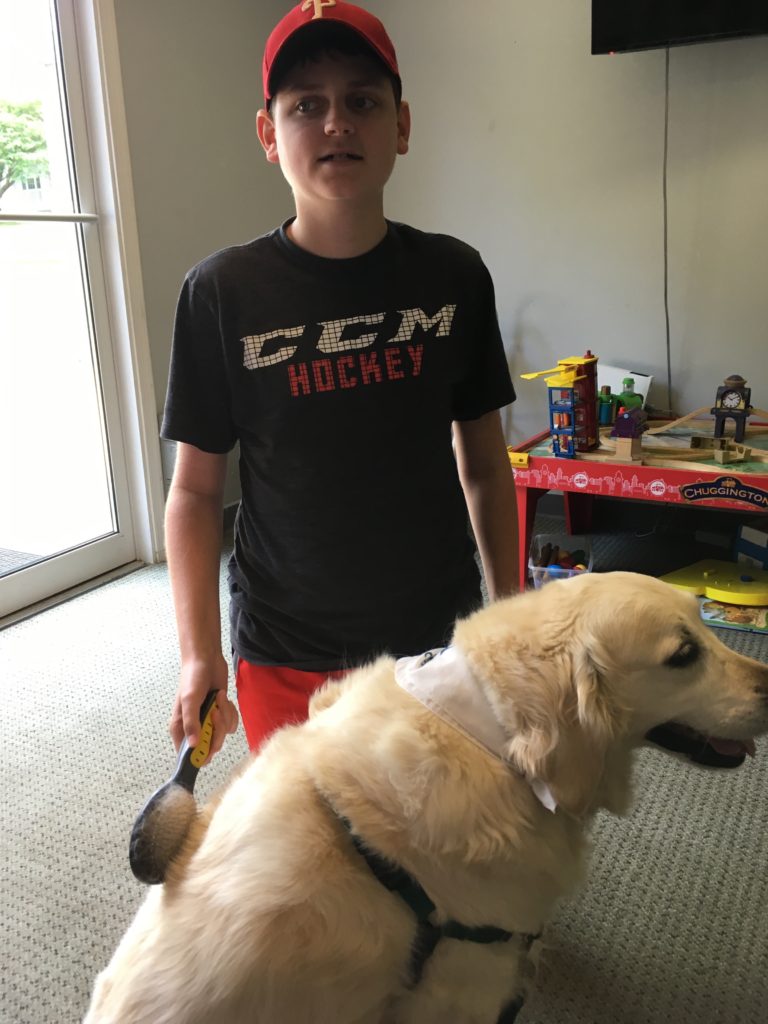 Congratulations to Andrew Arthur, an engaging young man who is Nellie's Champion of the Month!
Every summer, Andrew looks forward to his family trips to Long Beach Island. He is an avid baseball player and sports fan–he loves the Philadelphia Phillies and Jacksonville Jaguars! Andrew adores animals, especially dogs, which is why he loves spending time with Nellie's Schoolhouse. His favorite musicians are One Direction and Austin Mahone.
When he has a free minute, you will find Andrew reading or talking with his family and friends about a variety of topics like animals, sports, science, and current events!
Click here to read about Riley, our Champion of the Month for March.