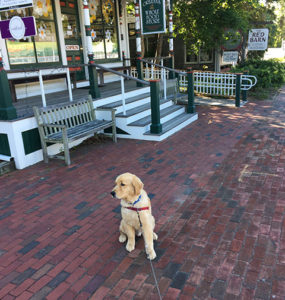 Zeke and I are closing in on the 250-mile mark with over $3200 raised toward our goal of $10000!
In the past few weeks, we have walked in Ridley Creek State Park (we got lost there) and the Cape Cod National Seashore, enjoying some beautiful scenery, some cool and crisp weather, and some unreachable seagulls. (Zeke could never catch up to one!)
Zeke in Orleans on Cape Cod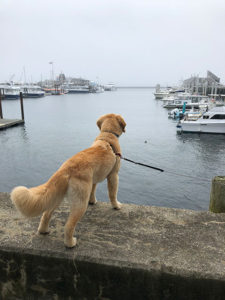 One of our coolest hikes was the Dune Shacks Trail near Provincetown where Zeke, Sandi (my spouse) and I climbed and descended huge sand dunes and discovered small shacks where artists and writers of the early 20th century spent hours in solitude looking at the Atlantic Ocean and listening to the crashing waves.
Our hike was strenuous, but the vista was gorgeous and the wind was refreshing. Zeke wanted more, but we chose to end our trip after 90 minutes of joy (for the most part).
Hiking News
We continue to make our treks in Ockehocking Preserve, the Goshen Trail, Valley Forge Park and around our neighborhood circle.
Our 2nd walk was Saturday, June 1st at 8:30am at Valley Forge Park where enjoyed a beautiful 2 mile walk to the tops of Mt. Joy and Mt. Misery.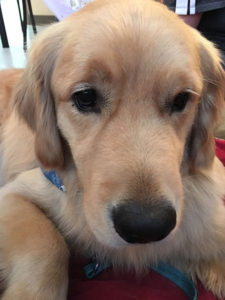 Our 3rd walk will be Saturday, June 29th at 8:30am at Valley Forge Park. The hike is a little more than 4 miles. Please bring friends, family and canines. Please RSVP if you plan to attend by emailing Tom Richards.
We renew our relationships with Carousel Connections and Camp Pegasus in just a few days and continue with JCHAI.
We look forward to a wonderful summer!
Thank you to all of you who have sponsored me and Zeke in Hiking and Howling. We appreciate your generosity.