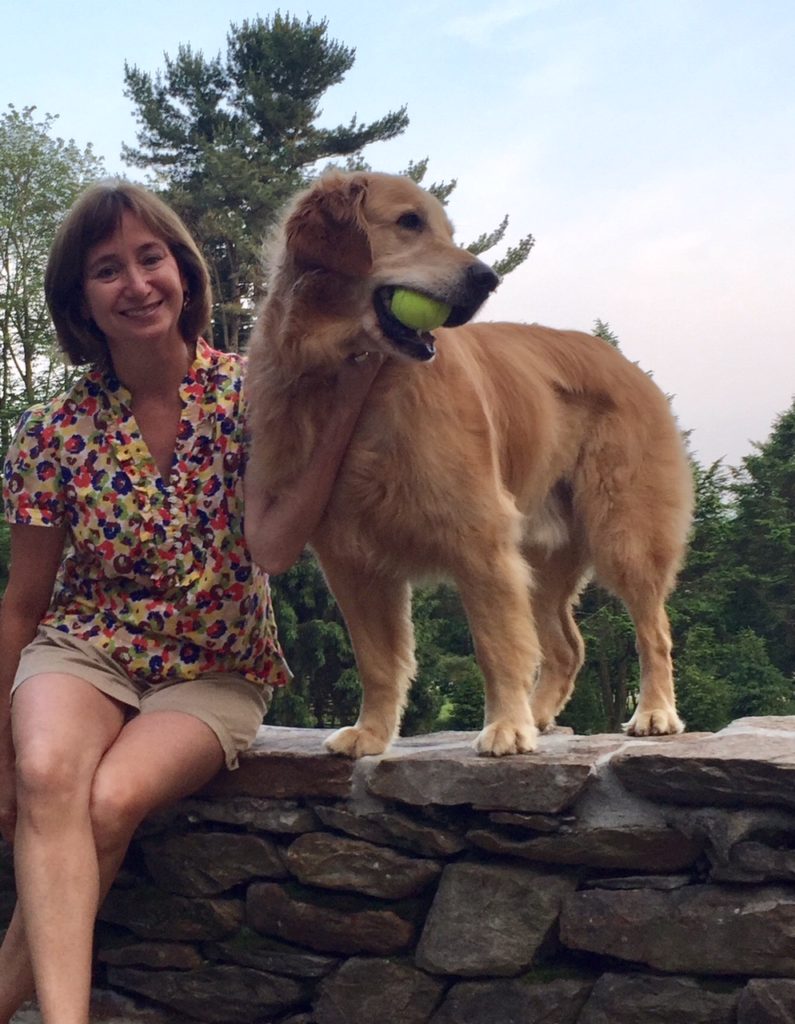 We recently said goodbye to one of our canine volunteers and her human companion. Though we were sad to see them go, we were lucky enough to welcome some great new volunteers to the team!
Welcome, Beth and Brinks!
The newest dog/human team is Brinks and Beth! Beth loves to travel and is an avid gardener, and Brinks always keeps her company while she's outside in the garden.
Brinks is a golden retriever who loves tennis balls and people.