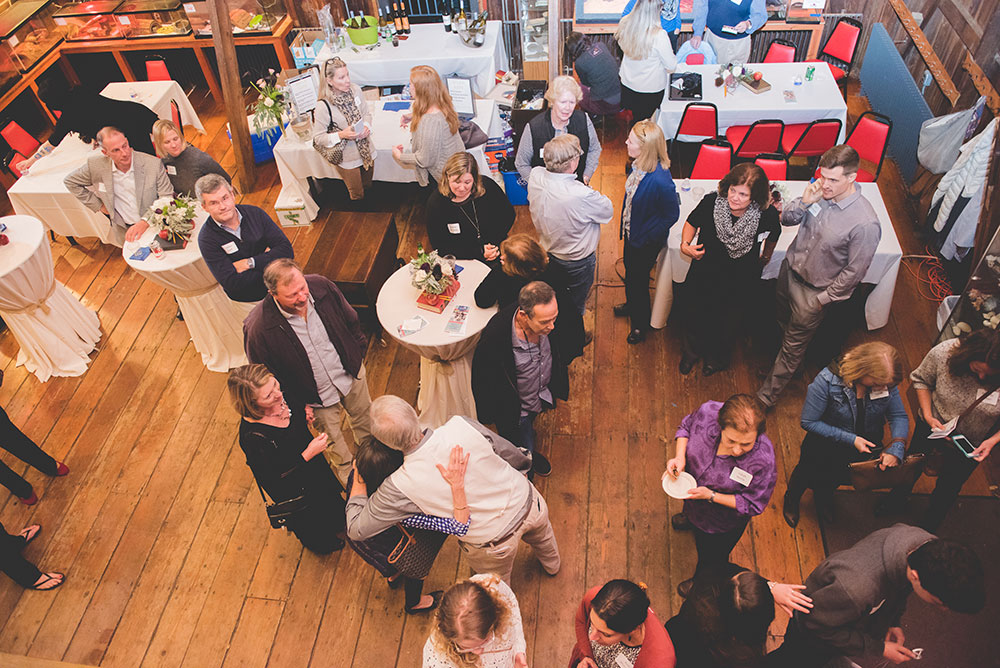 It's been two years since the beginnings of Nellie's Schoolhouse, and we've loved every minute of it! We're grateful for the opportunity to work with children and dogs every day, helping to foster lasting friendships.
Celebrating Two Years at Nellie's
We thank all of you who attended our second anniversary event on November 5 at the Riverbend Environmental Center in Gladwyne. 55 people were in attendance to celebrate the more than 200 children in our program, the seven volunteers and their dogs who do such good work, and the many contributors to Nellie's Schoolhouse over past two years.
Check out these beautiful photos from the event:
The evening was festive, enjoyable and educational, and we were treated to informative and inspiring presentations from Amy McCann and Cormick White from Carousel Connections and Courtney Fox from the Talk School. Again, we appreciate all your continued support!