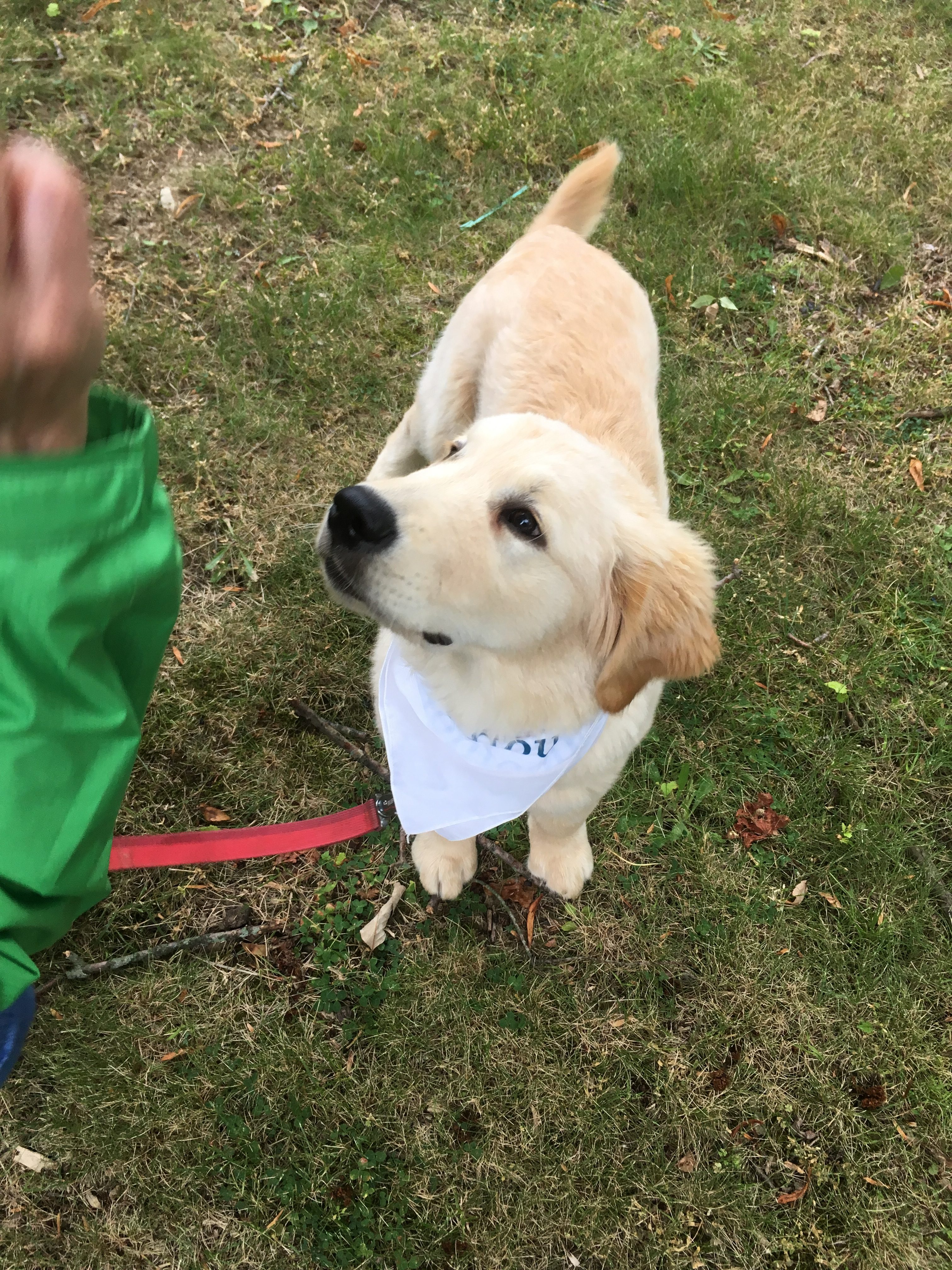 Franklin Feldman, a golden retriever puppy, is the newest member of Nellie's Schoolhouse's team of dogs.
Franklin was born on April 23, 2017. Kit Feldman, Franklin's owner, also has Millie, another Nellie's Schoolhouse golden retriever who is Franklin's aunt. Franklin's mother, Sage, is Millie's sister.  His father is named Bugsy.
Franklin was part of the "wisdom litter" and is named for the very wise Benjamin Franklin.
Our pup is still in training, but he's learning quickly. Check out the photos below: