On Friday, May 19, 25 Shipley School eighth grade students participated in a mile walk in Ashbridge Park to raise money for Nellie's Schoolhouse.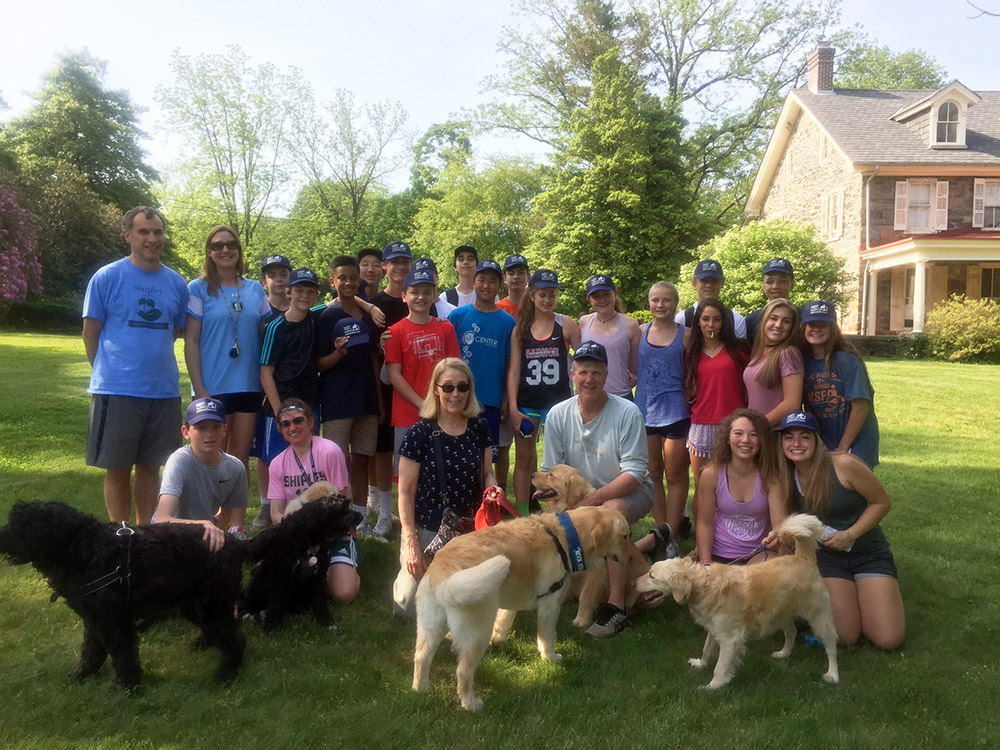 Coordinated by Eliza Pilkington, the students and several volunteers and their dogs, including Zeke, Millie and Franklin had a energetic and vibrant journey around the park followed by some tasty donuts.
Many thanks go to Eliza and her classmates for their efforts and dedication to Nellie's Schoolhouse….. and for raising $100.00!