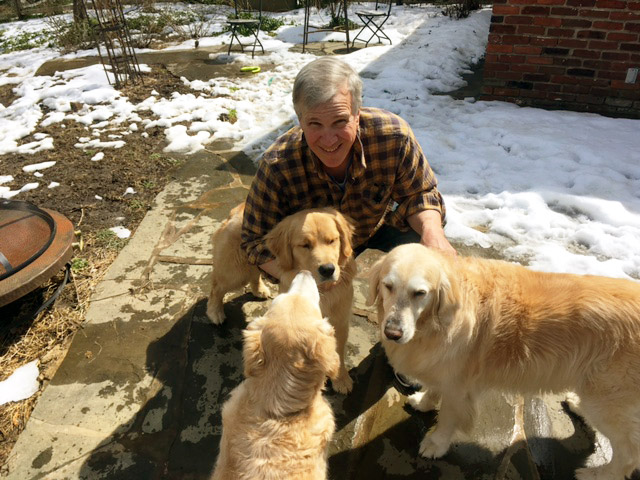 Schoolhouse Steps is Nellie's Schoolhouse's pledge to walk 1000 miles and raise $18,000 in the process. This mission will increase autism awareness and funds for Nellie's. Since April is Autism Awareness Month, it was a fitting time to begin the journey.
Until they wrap up their trek in October 2017, Tom Richards, Executive Director of Nellie's Schoolhouse, and his golden retrievers Gus, Nellie, and Zeke, will be regularly walking in the area.
To become a sponsor, visit this page. You can also join the team on monthly walks.
Walk #1: Okehocking Preserve, April 30
By the time we completed our first walk at Okehocking Preserve, we had raised $1410 and walked 39.2 miles. Take a look at the highlights captured in the gallery below: