Our fall has been busy and enjoyable! Check out the list below for a roundup of what we've been up to.
• We renewed our relationship with The Talk Institute and School and formed new connections with The Woodlynde School, Great Expectations Together, St. James School, and Uwchlan Hills Elementary School. We are serving more than 30 children in those institutions as well as four individual clients: Danny, Tommie, Oliver and Rocco.
• Board member and volunteer Kit Feldman and I spoke with sixth graders at the Shipley School this past Monday. What a polite and enthusiastic group of students! We hope they and their parents will become volunteers with Nellie's Schoolhouse. We will be speaking to Shipley 7th and 8th graders in the coming weeks. Thanks to Shipley, especially Caroline Feldman, for having us.
•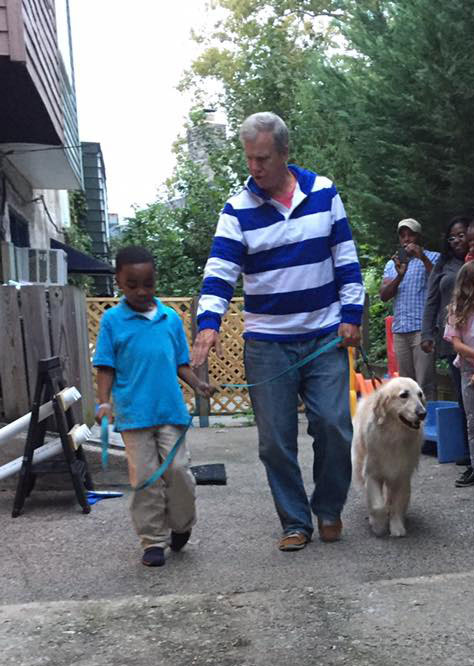 I will be speaking to the Bewyn-Paoli-Malvern Rotary Club at 6 PM November 3. The club was kind enough to make a generous donation to Nellie's Schoolhouse this past year.
• We had a wonderful Camp Pegasus reunion a few weeks back. Ten children and their families got to reunite and meet Mille, George, Mamma, Gus and Zeke. It was lots of fun! The children did beautifully petting, greeting, grooming, feeding, and walking our four terrific canines.
• Many thanks to our volunteers for their gracious and generous time and effort: Karyl, Caryn, Kit, Megan, Lynn and Barbara.
We are so pleased and excited that Nellie's Schoolhouse is growing! Many thanks to the schools, camps, and families who believe in us. Wonderful things lie ahead!