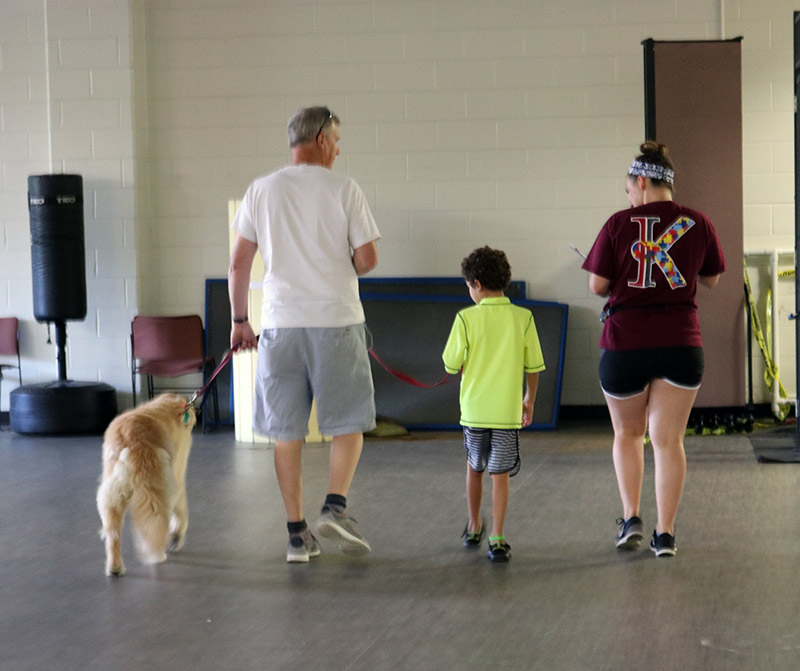 I love summer, always have. More light, pretty good weather (a little hot this summer), a bit more laid back, less stressful generally and more fun with my dogs. More running, more swimming, more playing, more joy. That same fun with my dogs has carried over to Nellie's Schoolhouse these past eight weeks – at Camp Pegasus, The Center for Autism, Camp Kinney and Carousel Connections. Our volunteers, Kit, Karyl, Barbara, Elise, Caryn, Meg, Amy and their dogs, Millie, Phoebe, Mamma, Abby, Poppins, George , Ceili and Kipper have made meaningful and lasting connections with children named Zach, Isaac, Dylan, Adam, Lucinda, Hannah, Josephine, Henry, Sophia, Seth, Avery, Jason, Maddie, Caelin and young adults named Lea, Jessica, Cormick, Isabelle, Alex, Jared and David (and I did not name everyone we have enjoyed working with ).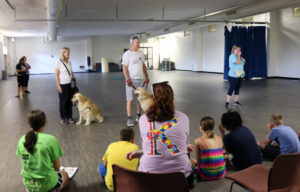 We have been daily visitors at Pegasus these past six weeks (with two more to go) working with children, ages seven through twelve and spent six weeks with Camp Carousel working with adults in their late teens and early twenties. We connected with Camp Kinney for two sessions with various aged campers and the Center for Autism for four afternoons with children whose ages varied from seven to seventeen.  At each location and with each individual, we have been inspired by the teaching and learning that has transpired and by the gifts that every child we have met has given to us and our dogs.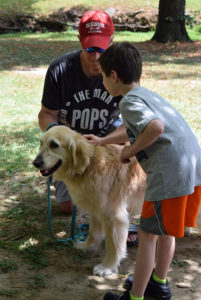 Dogs are filled with an innate intuition of understanding and grace that transcends us all. They are simply the best.
Thank you all  – sweet children, caring adults and loving dogs. You brought me much happiness this summer of 2016.
Tom